OUR TEAM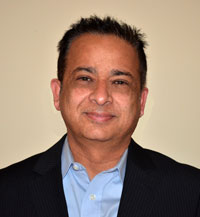 Dr. Ahmed Ali, M.D.
Physical Medicine & Rehabilitation
Saima Ahmad, M.D.
Board Certified Physician (Providing Urgent Care services)
A Team Approach
We help patients on the road to recovery and illness prevention. Restoring maximum function. From diagnosis to treatment and rehabilitation throughout a person's life. Treating the whole person, not just the symptoms. Help Patients to understand and take control of their health. We listen to our patients and work with them to develop a customized course of treatment. This may include one or several non-surgical treatments, such as:
Medications
Therapeutic exercise
Injections including Joint and Spine injections
Assistive devices, such as a brace or artificial limb
Heat and Cold therapy
Massage, biofeedback and electrotherapies
If surgery is necessary, our physician works with patients and their surgeons before and after the surgery.